Discover Munich with me...
Now that you have entered this site, I guess you are interested to learn more about me ;) Ok, but only because it's you!
In 2009 I left my hometown Munich, to get to know the world better! Pretty much exactly 10 years after my departure, I'm back now - Home is home.
In the last 10 years I have travelled to Las Vegas, Los Angeles, New York, Salzburg, Cape Town, Dubai, London, the Dominican Republic, Bali, Singapore and Sri Lanka. And yes, in most of these places I actually worked as a guide or tour leader. Why? Because I have always loved to inspire holidaymakers for the chosen holiday destination and to show them the highlights, including my personal insider tips.
Munich and the beautiful foothills of the Alps are and simply remain a great destination - be it for locals, our neighbours from Austria, Switzerland or international guests.
Now it is time to introduce visitors to Munich, my birthplace and to infect them with enthusiasm for my old and new home. No matter which Munich trip you choose, you will surely have a good and fun time!
I owe this beautiful city so much - now it is time to give something back!
If you're wondering why I called my website "MunichBazi". Here is a brief description of how the name came about:
Even as a child, my grandmother, mother and father called me a Bazi. That of course lasted through my teenage years until I grew up.
Many who know me even say that I never really grew up - rather stayed young - I don't behave like the average adult. And you know what, they're right 😉
I am and will remain "a real Bazi" 😂
noun, masculine [he]
Southern German•Austrian
Cheeky in a way that is amusing or appealing
"he's a real bazi"
You have several options to book your dream vacation. With bookings via these sites you support me - without any extra charge - because I receive a commission for the bookings.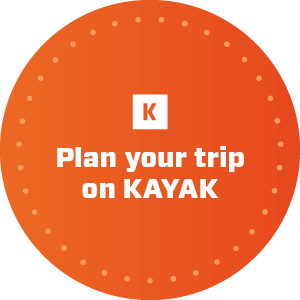 Discover the top highlights of the old town, as well as the most popular destinations in the area on a guided tour with an original Bavarian guide.
If you wish, all tours can be designed according to your wishes, special ideas or particular focus - tailor-made themes or experiences are also no problem.
All essentials are included, from hotel pickup - snacks and drinks - to a hearty Bavarian snack during the tour (tips excluded).
Honestly, I must admit, I'm a little more expensive than some of my competitors, but from years of experience, I can confidently say that I am worth the extra charge🙂
Not to forget, that all my offered excursions are exclusive private tours - there are no other guests besides you!
WhatsApp:
WhatsApp me +49 175 66 11 99 1